01603 721590
Page Generated:
4 Oct, 2022 07:28:45
Two Storey Verandah Playhouse 171 - Upstairs at the Front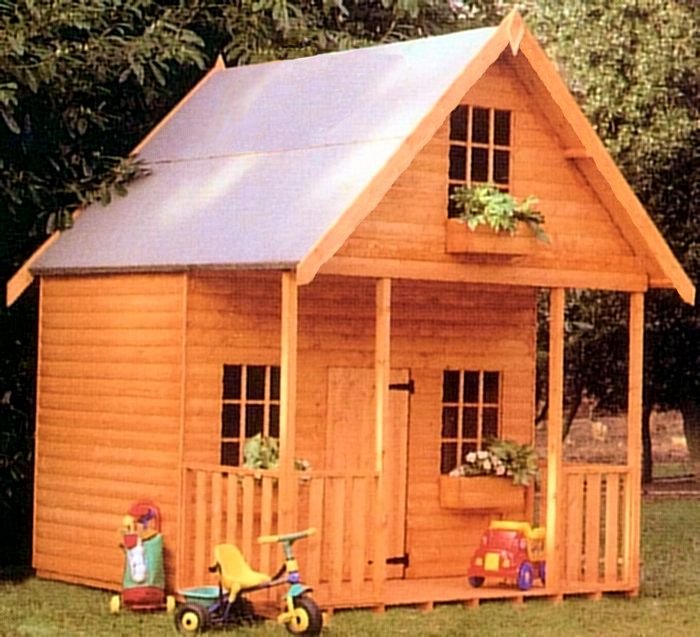 Summary:
Overall size 8'x8' including built in verandah. Playhouse size 8x6'. Integral loft with balustrade, ladder and safety rail are included. Traditionally made with large rigid panels, unlike other DIY playhouses. These high quality playhouses feature substantial 2" thick framing with shiplap or loglap wall cladding at tempting low prices. Other quality features include a tongued and grooved floor, a tongued and grooved roof and green mineral felt. Easy to assemble, normally within an hour or two.
Prices fixed until Wednesday 5th October.
The prices INCLUDE DELIVERY. Everything you need for assembly is supplied including instructions, fixings and all glazing and roofing materials. The prices include the verandah.
| Size | Deal Shiplap | Deal Loglap | Eco-grid base, 200 tonnes per m2, fully paved | Eco-paving base, fully paved |
| --- | --- | --- | --- | --- |
| 8' x 8' | £1,268 | £1,585 | £122 | £334 |
Specifications
These playhouses have CE Safety Certification (conforms to European health, environmental and safety regulations). Complies with BS5665 EN71.
Scandinavian redwood and whitewood
All playhouses include immersion treatment in light brown preservative
The price includes an upstairs platform with balustrade, ladder and safety rail
Traditional construction in large rigid panels, which ensures a neater appearance, greater strength and easier assembly than other budget priced DIY playhouses
Single hinged door with anti trap plastic safety strip to protect little fingers
3 non opening Georgian style windows
Perspex safety glazing
Substantial ex 2" planed deal wall framework (finished size 45mm x 28mm after machining)
12mm deal tongued and grooved shiplap wall cladding (finished size after machining)
Substantial ex 2" planed deal floor joists (finished size 45mm x 28mm after machining)
12mm deal tongued and grooved floor boards (finished size after machining)
Substantial ex 2" planed deal roof purlins (finished size 45mm x 28mm after machining)
12mm deal tongued and grooved roof boards (finished size after machining)
No chipboard, plywood, OSB or other man made boards or sheet materials
Green mineral felted roof
Black japanned door hinges and handle
Magnetic safety door catch
Door hinges on the right when viewed from outside
Internal eaves height at the lowest point inside 5'7" (1700mm)
Internal ridge height at the highest point inside 9'3" or 2830mm
Minimum base size including verandah 2.375m x 2.375m (7'10" x 7'10")
SAFETY FIRST: This wooden playhouse is as safe as practically possible and strong enough to withstand normal play. Door hinges include a gap large enough to prevent trapping a child's finger as the door closes. Doors are non locking and easily opened with little force. Screws and nails are recessed into the wood with no points or sharp edges protruding. Any glazing in doors or windows is perspex safety glazing. No decorative lead is applied to the glazing. The loft area is strong enough to support the weight of several children. The ladder width and rung spacing ensures safe and comfortable use. The safety balustrade is strong enough to withstand children falling against it with gaps narrow enough to prevent a child falling through. The preservative used complies with BS5665/EN71 part 3. This playhouse is for domestic use and suitable for children aged 3 to 10 years and weighing less than 50kg. It is not suitable for children under 3 years old due to possible health and safety hazards. Adult supervision is required at all times.
SCANDINAVIAN REDWOOD AND SCANDINAVIAN WHITEWOOD: Manufactured from either Scandinavian Redwood or Scandinavian Whitewood, both of which are grown in the well managed forests of Scandinavia and the coldest parts of Northern Europe. The cold climate ensures slow growth. The growth rings are much closer together than faster growing trees from warmer climates. As a result the timber is heavy and durable with a close grain pattern. The wood is seasoned and kiln dried to achieve the correct moisture content before it is machined. Scandinavian Redwood and Whitewood are so similar in performance and appearance that it is difficult to tell the difference. Both are classified as slightly durable and treatment is required for outside use. The forests of Scandinavia and Northern Europe have been responsibly managed on a sustainable basis for centuries so Scandinavian Redwood and Scandinavian Whitewood is an enviromentally friendly choice.
TONGUED & GROOVED FLOOR & ROOF - NO MAN MADE BOARDS: The floor and roof feature 12mm thick tongued and grooved boards with 2" thick framing. This is stronger and longer lasting than cheaper playhouses with man made boards used in the floor and roof. Man made boards are often only 7mm thick and do not last as long in damp conditions. Floors made with man made boards are normally too flimsy even for light use. The man made boards commonly used in cheaper playhouses include chipboard and OSB or oriented strand board. These are often described as a "sheet floor" or a "solid board floor" which is deliberately misleading.
SIZES - LENGTH AND WIDTH: The overall sizes including the verandah are listed alongside the price. These sizes include the verandah. The first dimension listed is the width and the second dimension is the length. The width refers to the angled gable walls at the front and rear including the door wall. The length refers to the side walls. The sizes listed are the external wall sizes. These sizes do not include the roof overhang. Many other suppliers quote the overall roof size which is much larger.
Options
Shiplap wall cladding - tongued and grooved boards 120mm x 12mm finished size after machining
Loglap wall cladding - tongued and grooved boards 95mm x 15mm finished size after machining
Recycled plastic base kits
A selection of microporous wood preservatives in a wide choice of colours
RECYCLED PLASTIC BASE KITS: Our durable eco-grid and eco-paving base kits are a practical and affordable alternative to slabs or concrete. Lightweight and easy to install within a few minutes, these recycled polypropylene pavers simply click together with no fixings needed. The interlocking design helps to spread weight and ensures greater rigidity. Weed membranes are not needed below a timber floor. The self draining design prolongs the life of a timber floor. Unlike paving or concrete our plastic bases are fully relocatable. The base is normally at least 2" or 50mm larger than your building. Where space permits the base is normally laid full size but if required in a tight location our plastic pavers can be cut. Fast delivery within 3-5 days ensures that you can start work quickly.
ECO-GRID BASE KITS: Eco-grids are recommended if the sub-base is soil, sand or pea shingle but not on hard surfaces such as concrete, because the underside is not flat. Integral pegs on the underside help to level the base grids more easily in soil or sand or shingle. Our eco-grid plastic bases can support up to 200 tonnes per square metre. We offer exactly the same eco-grids as driveways and carparks. Gravel or shingle infill is not required below a timber floor. Whatever you store in your building, our eco-grids will support the weight easily. Each eco-grid is 472mm x 472mm and 40mm thick with an immensely strong 60x60mm hexagonal cell structure. Extensive preparation is not normally required - just level the soil and lay the pavers directly on soil or on a thin layer of sand or pea shingle. Any exposed edges around the base can be left unfilled or filled with gravel or shingle.
ECO-PAVING BASE KITS: Eco-paving is recommended if the sub-base is a hard surface such as concrete or paving slabs, because the pavers feature a flat and level underside. Our eco-paving is less brittle than concrete paving slabs, with a strong supporting structure. The surface looks and feels similar to pressed concrete slabs, with a slightly textured finish. Each eco-paver is 385mm x 385mm and 40mm thick. The pavers are quickly and easily easily laid over an existing hard surface.
MICROPOROUS PRESERVATIVE - DELIVERED TO YOUR DOOR: Our quality microporous preservatives are impervious to water but not to water vapour. This allows the wood to breathe. All of these preservatives are safe for use with children and pets and comply with BS5665/EN71 part 3. You can order up to 3 separate colours if required. At least two coats are normally required with a further coat at periodic intervals.
Our 3 star preservative is practical and affordable with a choice of 4 colours. It covers around 10 square metres per litre and normally lasts 1-2 years before a further coat is required.
Our 4 star preservative is a high quality preservative which covers around 9 square metres per litre and normally lasts 2-5 years before a further coat is required. It is available with a choice of 12 colours.
Our 5 star preservative is a deluxe high build preservative which can be used to achieve a stunning finish. Each extra coat increases the colour and sheen. It covers around 8 square metres per litre and normally lasts 2-5 years before a further coat is required. It is available with a choice of 12 colours.
Based on average coverage five litres of our 4 star preservative is enough for three coats on a 6'x8' playhouse or two coats on an 8'x10' playhouse. Coverage varies according to the smoothness of the surface and the porosity of the timber. We recommend that you order more than you need to be sure that you have easily enough. These microporous preservatives are only available when you purchase a Summer garden building or if you purchased a Summer building in the past. Colours are only as accurate as reproductive techniques allow. Prices include free mainland delivery to England, Wales and southern Scotland.
WATERPROOF COLOUR SEAL - DELIVERED TO YOUR DOOR: This advanced water-based microprous timber treatment uses the latest high-tech nanotechnology to create a long-lasting waterproof wood coating that is environmentally friendly. It is suitable for use on all softwood and hardwood products and is especially recommended for use on pressure treated timber, including sheds, summerhouses, gazebos, fencing and garden furniture. This timber treatment will colour, protect and enhance your exterior wood. It contains a mould inhibitor to protect the coating and can be used on all outside and inside timber. It gives a traditional matt wood stain finish in a range of natural colours. It can easily be applied by sprayer, brush or roller. It is recommended that the second coat is applied as soon as the first coat is touch dry. We advise for ultimate performance the timber has a wood preservative pre-treatment. For the first treatment, two coats are recommended and will give a traditional wood stain finish that is long lasting. A further coat is recommended every 2-5 years. One litre covers approximately 10-12 square metres. Coverage varies according to the smoothness of the surface and the porosity of the timber. On average five litres covers a 12x8 shed with two coats and ten litres covers a 10x20 with three coats. It is recommended that 2 coats be applied. We recommend that you order more than you need to be sure that you have easily enough. The appearance of colours and shades may vary between different screens or devices. Prices include free mainland delivery to England, Wales and southern Scotland.
WATERPROOF CLEAR SEAL - DELIVERED TO YOUR DOOR: Our hardwearing clear seal is ideal as a clear varnish for bare timber or as a waterproof top coat for painted wood and pressure treated timber. It is also ideal as a waterproof floor varnish, especially the 5 star clear seal with ultra hardwearing polyurethane. The smooth and shiny finished surface is waterproof and easy to clean. Available in a choice of acrylic or polyurethane, these colourless water based coatings are almost odourless and recommended for smooth planed timber only. One coat is normally required as a sealing top coat on painted or treated timber. A minimum of two coats are normally required on untreated wood. Up to three coats may be required for floors. An unsealed timber floor quickly shows muddy boot marks and other dirt. For best results a floor should be treated at the earliest opportunity while the timber is new and clean. On average two and a half litres of our 5 star clear seal is enough for three coats on an 8'x8' floor, two coats on the walls of a 6'x4' playhouse or one coat on the walls of an 8'x8' playhouse. We recommend that you order more than you need to ensure that you have enough. The price includes free mainland delivery to England, Wales and southern Scotland.
Delivery
Delivery is normally between 1 and 3 weeks after order.
Delivery may be up to a week longer in remote areas e.g. North Wales
Our playhouse prices include all delivery charges - unlike others we do not add delivery charges during the checkout process
Advance notice by phone a day or two before with a 2 hour time slot
SPECIALIST DELIVERY SERVICE: These playhouses are normally delivered by specialist trained staff in dedicated vehicles. This ensures less damage. Most cheaper playhouses are delivered by national carriers who cause more damage. Their prices are based on weight and panel sizes. As a result, playhouses delivered by outside carriers are made in small and flimsy lightweight sections with less wood. The benefits of our specialist delivery service include less damage, larger more rigid panels and heavier construction. Delivery is normally kerbside only.
TWO HOUR TIME SLOT: The delivery service for these playhouses is especially efficient and reliable when compared with other garden buildings. You will be contacted by phone, normally two days in advance, with a 2 hour time slot for the delivery of your playhouse.
Ordering/Payment
All playhouse prices include VAT.
ORDER ONLINE: You can pay with a debit or credit card. We also accept password protected online payments using Verified by VISA or Mastercard SecureCode.
METHODS OF PAYMENT: We accept most major credit cards and debit cards including VISA, MasterCard, VISA Debit and MasterCard Debit. We also accept secure online payments using Verified by VISA or MasterCard SecureCode. We do not accept American Express or Diners Club cards at present.
SCHOOLS, COUNCILS AND BUSINESSES: We supply many schools, local councils and businesses both large and small. The prices and terms are the same so you can order online if you wish. If you want to pay by BACS transfer or company cheque please email us.
Features and Accessories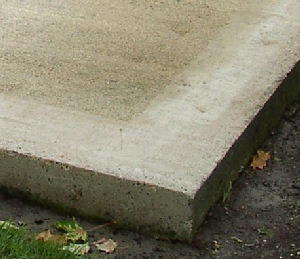 Playhouse base preparation and other information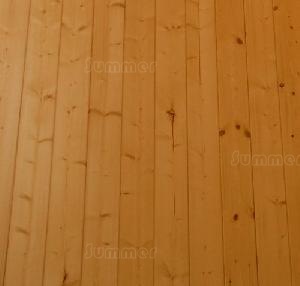 DIY preservative - waterproof clear seal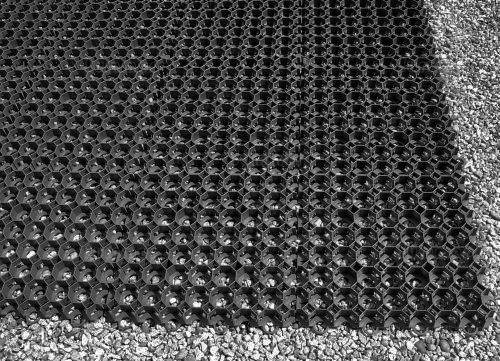 OUTDOOR PLAY - Base for Timber Floor - Eco-grid base, 200 tonnes per m2, fully paved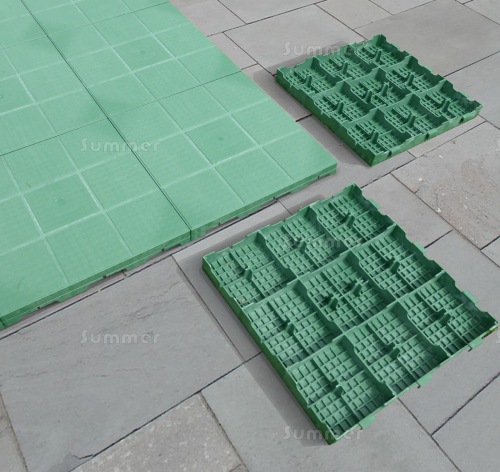 OUTDOOR PLAY - Base for Timber Floor - Eco-paving base, fully paved
Solar powered inside lights - no running costs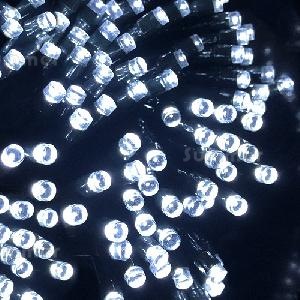 Solar powered string lights - no running costs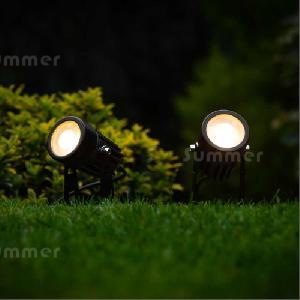 Solar powered spot lights - no running costs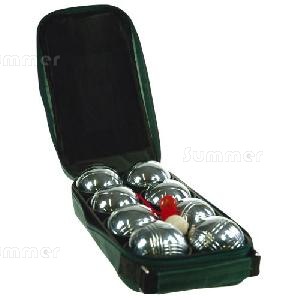 Garden games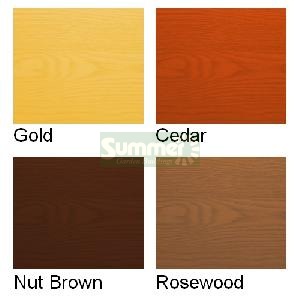 DIY preservative - microporous - 3 star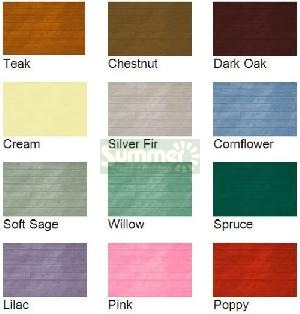 DIY preservative - microporous - 4 star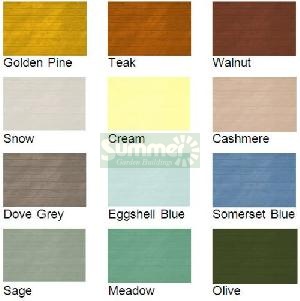 DIY preservative - microporous - 5 star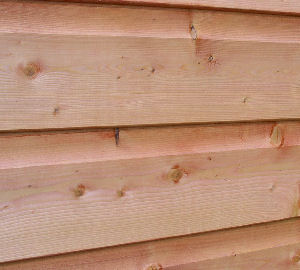 Close up view of cladding